Request to join button for Pinterest group boards
***Updated June 2020***
I love Pinterest. Let me say it one more time, I LOVE PINTEREST. However, there is one little thing I always have wanted to change! HOW TO ADD CONTRIBUTORS TO YOUR GROUP BOARDS!!
Now if you have just recently started to use Pinterest Group Boards, you may not completely understand what I mean or maybe you have been using Pinterest group boards for a few years and still have no clue what I am talking about.
Regardless, you have no idea how excited I am to write the post. Pinterest has recently made a small yet HUGE change to the way we add contributors to group boards and it is amazing!!!!
In this post, not only am I going to show you where this sneaky little button is, but I am also going to show you how to simply turn it on, as well as, reasons why I think you should consider using it! 🙂
This post is for anyone who has Pinterest Group Boards and wants to learn how easily add contributors to them! 
What are the benefits of turning on the button?
Where is the button and how do I turn it on?
There have only ever been two ways to get added to a group board. One way is to have the board owner manually add you via Pinterest username or e-mail, or there is one option in your board settings to allow other contributors to your board (which can be good and bad).
What I am excited about is the process to get added to those boards. The process before was to join some Facebook groups and hunt for open group boards, search through Pinterest and find the board, and then e-mail the board owner to get no response.
And look, If I am being honest, when I get group board requests via e-mail, it takes a while for me to get to them, and manually adding contributors takes a lot of time.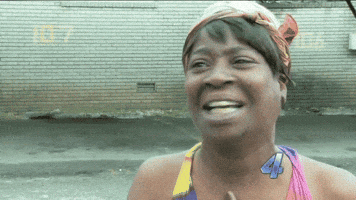 What is the NEW and IMPROVED way to get added to a Pinterest Group Board?
First off I want to personally thank Team Pinterest for this amazing tool, truly I cannot express how much of a big help it has been!
Basically what Pinterest did is add this little button in your Pinterest Group Board settings (via mobile only) called "request to join" you have the ability to swipe right to turn it on and the ability to swipe left to turn it off at any time.
What happens if I turn on the "request to join" button?
This will allow anyone who wants to join your group boards, to easily hit that button and wait for your approval. THAT. IS. IT. No e-mails or messages through Pinterest that's it! It's easy for the board owner and for the Pinners who want to be contributors. Pretty cool huh? (only available on the app)
When someone "requests to join my board, how do I add them?"
I am glad you asked, cause sister um…..this is the best part!!! The request to join requests are located in your messages on Pinterest, I, however, have only found them on my desktop I have yet to find them via mobile. That doesn't mean that it's not mobile for you, it may just not be available for android or my app. Keep an eye out!
In your messages, there you will find your requests. All you do is simply click on the "accept button" and that's it. Pure magic.
What happens if I turn off the "request to join" button?
I will say, although the other ways technically aren't my favorite, I'll admit there are multiple ways to get it done. So if you decide that you don't like the "request to join" button, that is ok too. The other way to add contributors isn't gone. This is just an easier route.
So now that the secret is out, what are the benefits of using the request to join button?
Can we same time savor?
There is no doubt that this method of adding contributors will save you time, and who doesn't need to free up some time?
Simplicity.
I don't really think this needs reasoning, however, I think it's worth mentioning that simplifying anything helps.
The other way around
What I mean is, if roles were reversed and I was trying to be a contributor to someone else's board, the "request to join" button is my best friend.
All-inclusive to Pinterest
This means everything I need to do in order to find a Pinterest Group Board is all through Pinterest. I find the boards I want to join and I am able to request to join through Pinterest, which is way easier than having to e-mail Pinners or go through Facebook groups.
The "application process"
Sometimes when you request to join a group board, there is a process. Some pinners look for someone who is willing to prove themselves to be worthy. For instance, some people will e-mail me and say "hey can I please join boardx" thank you. Which, I don't see as a bad thing, it's exhausting looking for boards to join. However, others find it, not worth their time.
I totally understand. My point is, this new button, eliminates that process, which is kinda totally awesome. I'm ok with giving someone a chance and removing them if I need to.
Nothing else has changed
Everything else still stands. The way you remove contributors, delete pins, etc.
You are no longer on the hunt for profiles
Again, time saver and more simple. Me going to others and others coming to me, I mean I'm just in awe of excitement.
More requests 
I have noticed since the button joined the world, I have new requests come in every day. I even find myself joining more boards too.
Less request missed 
When I have people e-mail me, or message me through Pinterest, honestly it's so easy to put on the back burner which could have taken me weeks to months. Now, I ACCEPT. EVERY. SINGLE. DAY
What are the benefits of turning off the button?
Human Connection
This really was the only thing I could think of. I thought long and hard. Although I may have been getting a quick message or a quick e-mail from someone to join, I don't feel like I have lost anything.
I can still message contributors if I feel it's necessary. One thing to keep in mind, is we all have one common goal here, we are trying to share our content. Boost traffic. Not that I don't like to receive messages and I really do appreciate other pinners taking their time to write to me to join, as I'm sure you have experienced too.
However, I love the new and improved button version that I am totally ok with communicating in other ways. I hope you are too.
Other Post You Might Like:  Group Boards Vs. Tribes 
A special thanks to Canva & PicMonkey for the beautiful graphics in this post!
Like this Post? Pin for Later!!